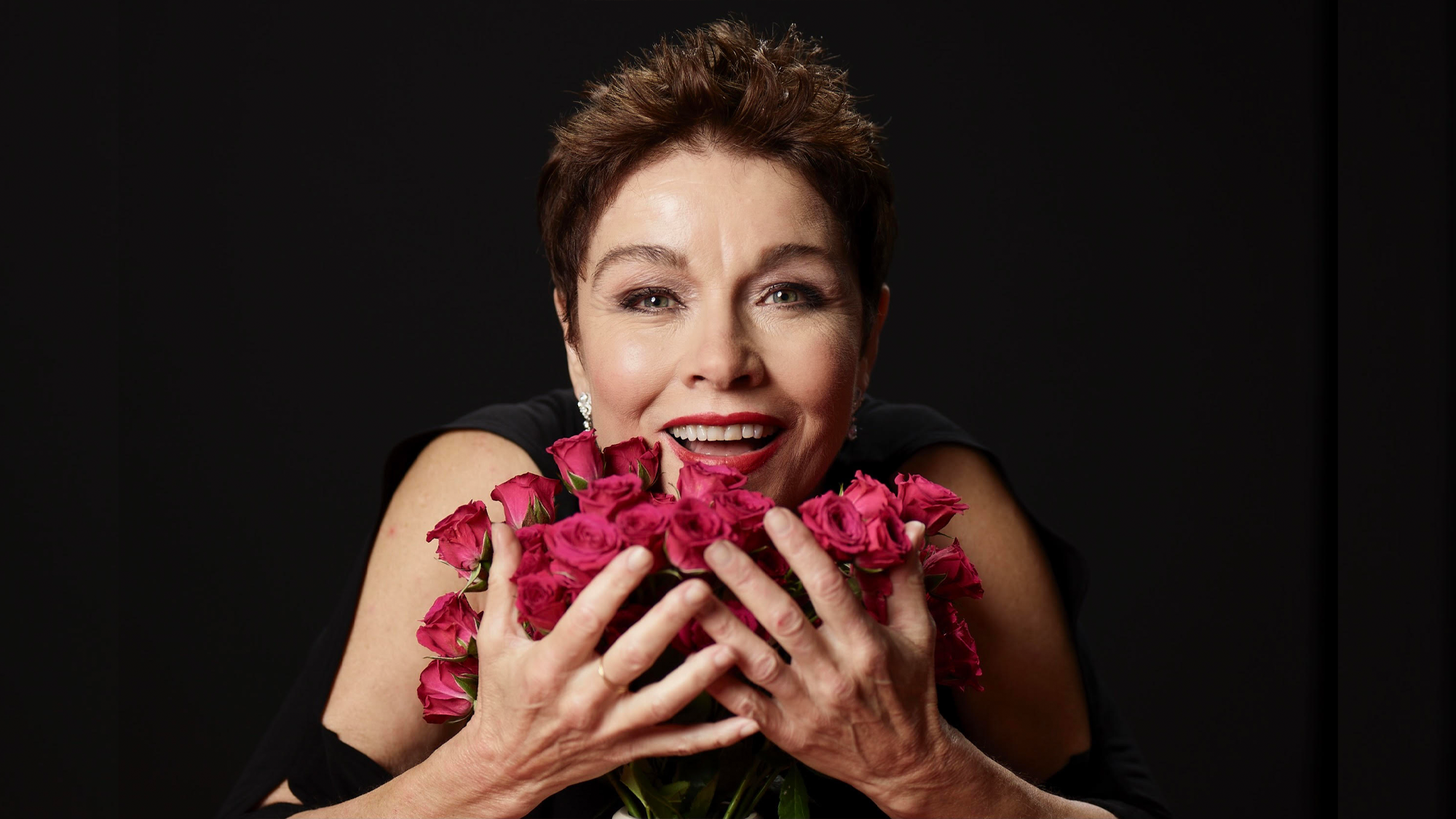 Christine Andreas: Paris to Broadway
feat. Martin Silvestri & Charles Kirsch!
September 15 & 16, 2023
The performance on September 16 will also be livestreamed. For tickets and more information, click here.
"Snapping emotional electricity….a cry of the kind of grand, all-or-nothing passion that has all but disappeared from popular music."
-Stephen Holden, The New York Times
"With her thrilling voice and startling grasp of character, the golden age of musicals is brought back to vibrant life.."
-Jerry Herman, composer
Join Christine Andreas this fall for a very special show: Paris to Broadway. Be transported from 54th Street and the stage of 54 Below to Paris and the streets of Pigalle that gave the world Edith Piaf… then back again, trans-Atlantic to the glittering lights of Manhattan and onto the Broadway stages that Christine and Martin Silvestri know so well! It will be an evening to remember. Featuring Martin Silvestri on piano and special guest Charles Kirsch (Backstage Babble).
Christine Andreas' shows at 54 Below, Love Is Good, be-Mused, Cafe Society, and, most recently, PIAF – No Regrets, received unanimous raves, leaving The New York Times "thunderstruck" and audiences "electrified!" Ms. Andreas is a multiple award-winning singer, actress, two-time Tony Award® nominee and recipient of the Mabel Mercer, Bistro, and Donald F. Smith Lifetime Achievement Awards.
She won theatergoers' hearts on Broadway as Eliza in the 20th anniversary production of My Fair Lady (Theatre World Award), Oklahoma! (Tony Award® nomination) and On Your Toes (Tony Award® nomination). She created the role of Marguerite St. Just in The Scarlet Pimpernel and starred as Jacqueline in La Cage aux Folles with Kelsey Grammer. Concerts in NY's finest cabaret rooms to The White House to Carnegie Hall were the basis for her award-winning CDs: Love is Good, Here's to the Ladies, The Carlyle Set, and PIAF – No Regrets. Intrigued…..? Visit christineandreas.com
Paris to broadway MENU SPECIALS
Appetizer
Lobster Beignet, $26
Classic Remoulade Sauce, Smoked Paprika
Entrée
Coq Au Vin (GF), $28
Bacon, Garlic, Alliums, Red Wine
Dessert
Chocolate Soufflé, $18
Strawberry Sauce, Chocolate Crumble, Vanilla Gelato, Fresh Fruit
---
Please note that all artists and acts are subject to change at any time.