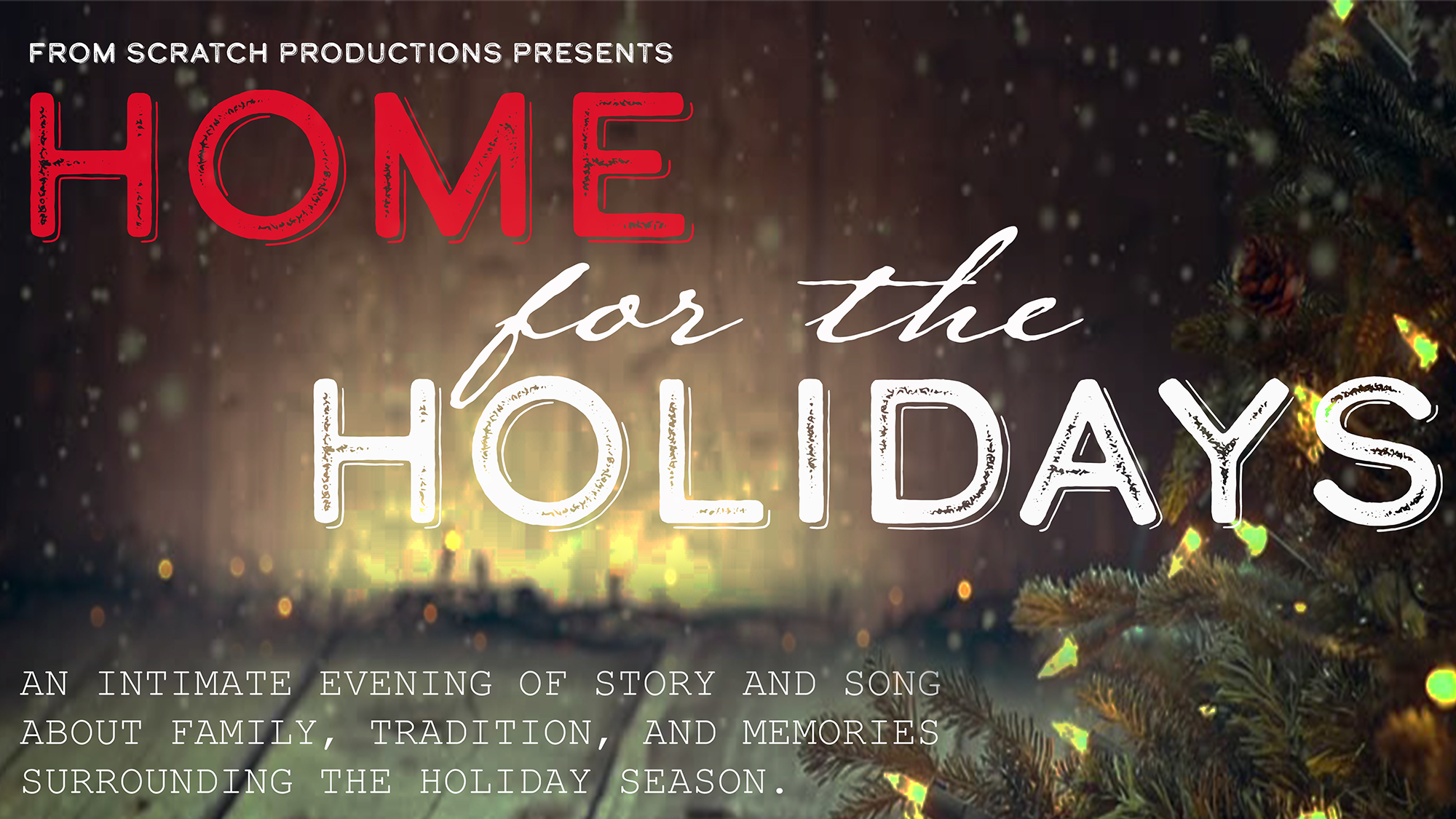 Home for the Holidays: Featuring Kayla Davion, Kuhoo Verma, and Nikhil Saboo
December 8, 2019
From Scratch Productions presents Home for the Holidays – a cabaret style show with personal stories and song about family, tradition, and memories surrounding the holiday season.
There's more that brings us all together than separates us. Let's remind each other this holiday season that love can and will always be what binds us! From Scratch Productions is proud to bring together Broadway artists and emerging young performers with diverse backgrounds to share stories that will warm your heart this holiday season.
FEATURING:
Kayla Davion (Tina: The Tina Turner Musical, "The Good Fight")
Kuhoo Verma (Octet, The Big Sick)
Nikhil Saboo (Mean Girls)
Leah Lundin Hall
Hope Fennig
Fletcher Kim
Lake Wilburn
Flor Rosales-Euceda
Isabel Stein
Reagan Seiler
Caileigh Idell
Jody Bill
David Beran
Victoria Beaudoin
Zane Walden
Sommer O'Donnell
Paige Matteson
Logan Graye

Directed by Austin Drew
Music Direction by Jonathan Mehl
---
Please note that all artists and acts are subject to change at any time.