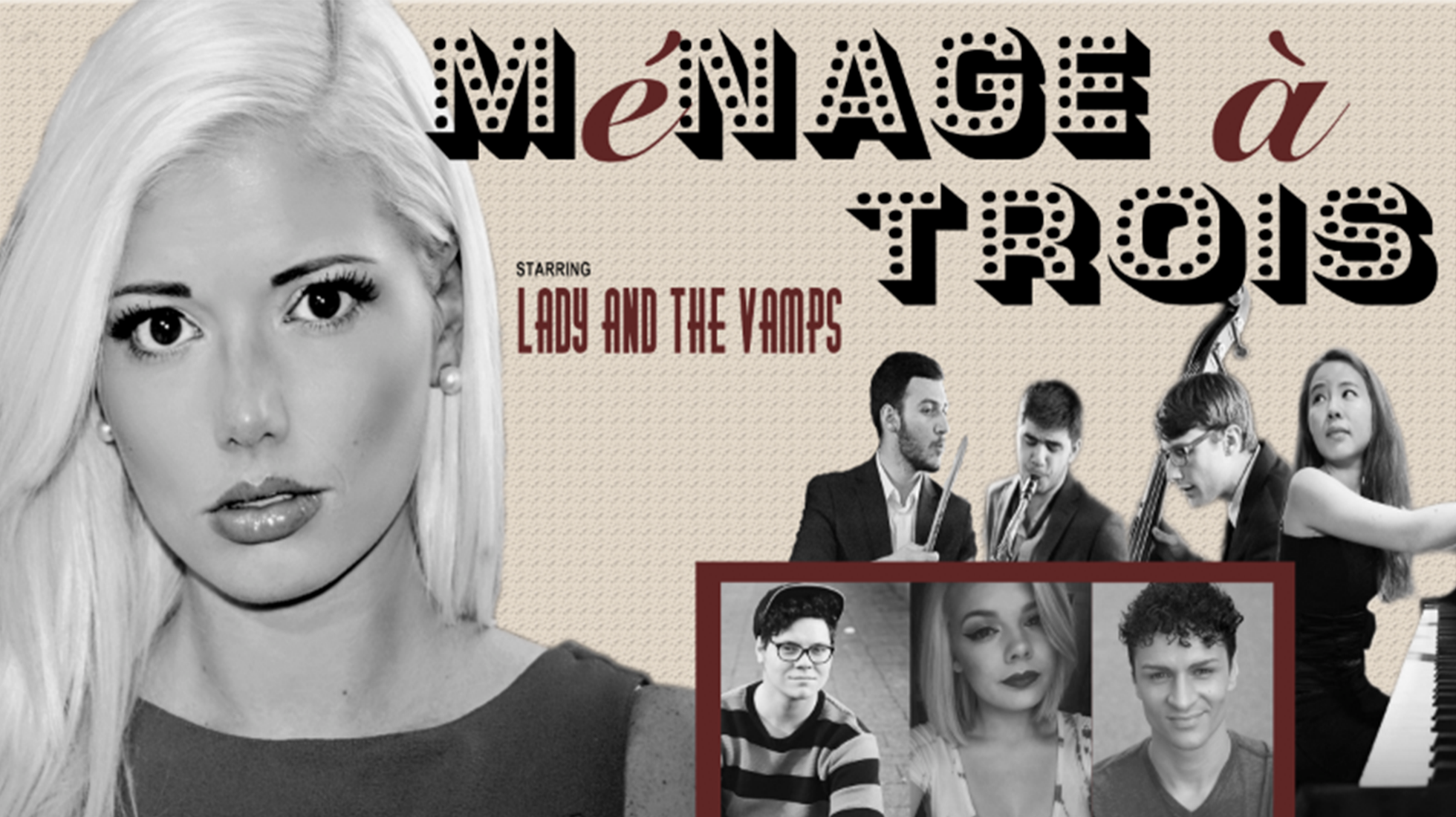 Lady and the Vamps
July 22, 2017
Lady and the Vamps (@ladyandthevamps) takes the stage with a "sex"tet of Manhattan's finest jazz musicians and a group of diversely talented performers for a sultry evening filled with guilty pleasures. Under the direction of Hope Echols Jarman (Vocals), and the musical direction of Yoonmi Choi (Piano), Ménage á Trios is a variety show that will keep you begging for "MORE!"
Lady and the Vamps is a band Based in New York that frequents venues such as the iconic Rainbow Room, NIOS Restaurant, Winnie's Jazz Bar, and the New York Hilton. They pride themselves on their technical abilities and musical versatility, breaking boundaries with their unique sound.
Produced by the creative team that brought Salute the Troops to Feinstein's/54 Below last Memorial Day, Ménage à Trois will blur the lines of a promiscuous affair between colorful genres of music including sultry jazz standards like "Comes Love," to disco classics like "It's Raining Men" and chart topping hits like "That's What I Like" by Bruno Mars.
For one night only at Feinstein's/54 Below, Tommy J. Wright will host this class act extravaganza with guest performances by Julianna Ward and Jordan Fife Hunt. Musicians for the evening include Tyler Luppi (Bass), Samvel Sarkisyan (Drums), Sergei Avanesov (Saxophone), Kurt Marcum (Trumpet), and Sam Blakelock (Guitar).
We welcome you to leave your inhibitions at home for a one-night stand with Lady and the Vamps. This is Ménage á Trios.