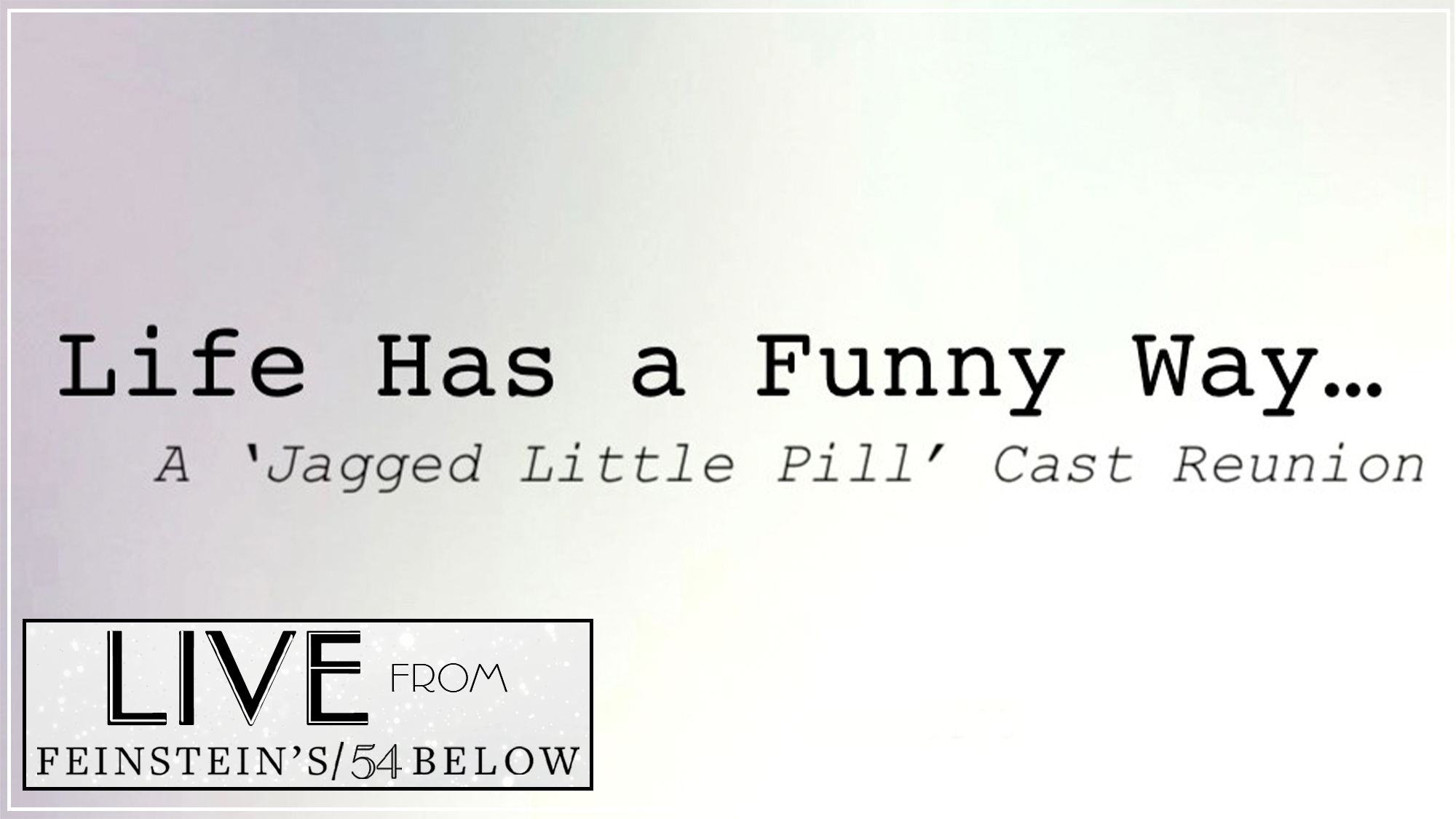 Live From Feinstein's/54 Below: Life Has A Funny Way: A Jagged Little Pill Cast Reunion Concert, feat. Derek Klena, Elizabeth Stanley, Lauren Patten, John Cardoza, & More!
STREAMS LIVE JANUARY 20, 2022 AT 7:00PM ET
This event is being streamed online through BroadwayWorld Events. To purchase tickets for the in-person event, click here.
After an unexpected premature closure due to the Covid-19 pandemic, the company of Broadway's Jagged Little Pill reunites to share stories and songs in celebration of their time spent together!
Featuring:
Tony Award® nominee Elizabeth Stanley
Tony Award® nominee Derek Klena
Tony Award® winner Lauren Patten
Annelise Baker
Damien Bassman
Yeman Brown
Jane Bruce
Runako Campbell
John Cardoza
Ken Clark
Janine DiVita
Morgan Dudley
Zach Hess
Emily Marshall
Kelsey Orem
Veronica Otim
Wren Rivera
Adi Roy
Grace Slear
DeAnne Stewart
Kei Tsuruharatani
Ada Westfall
---
Live from Feinstein's/54 Below is a new series featuring streams of LIVE performances direct from Broadway's Living Room! Designed to make more shows accessible to fans from across the globe and to recreate the live experience, all shows will be presented exclusively at the time of performance with an in-house audience and will not be available on demand afterwards.