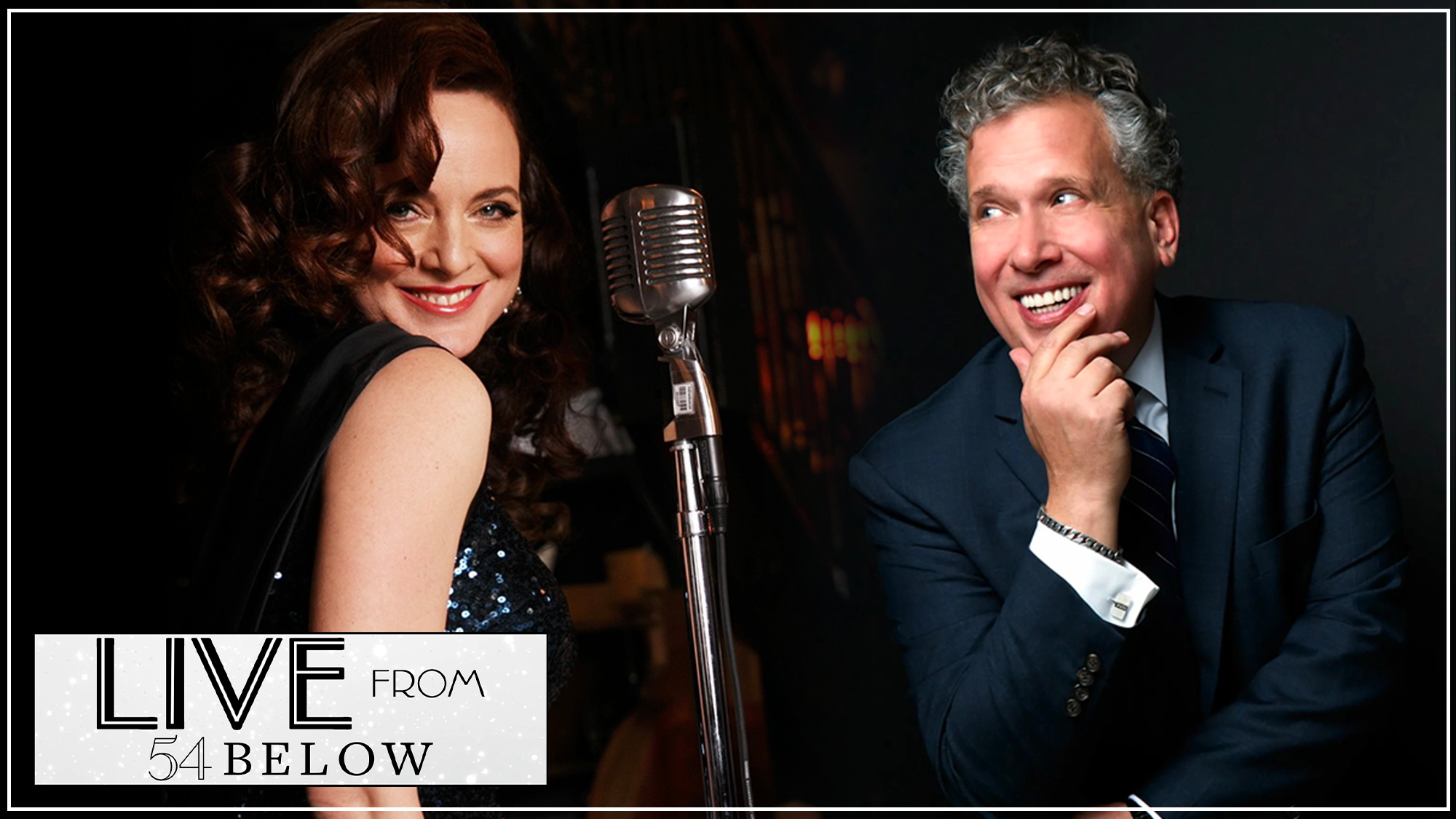 LIVESTREAM | Melissa Errico with Billy Stritch: Swing Lessons
STREAMS LIVE AUGUST 6 AT 7:00PM
This event is being streamed online through BroadwayWorld Events. To purchase tickets for the in-person event, click here.
Together Again! Tony Award® nominee Melissa Errico, the dazzling star of My Fair Lady, High Society, Dracula, White Christmas, Les Misérables, and more, celebrates summertime with Irving Berlin, Cole Porter, Rodgers & Hammerstein, Lerner and Loewe, Stephen Sondheim, David Raksin, in tandem with the unforgettable cabaret and jazz artist Billy Stritch.
Every duo cabaret promises to be something different, but Swing Lessons really is — thanks to the glamour, sass, and class of the incomparable Melissa Errico and the irrepressible charm of Billy Stritch. Melissa comes from a Broadway background, Billy is a master of jazz. Together, they engage in a 'teach me tonight' tango, with Billy bringing the swing to Melissa and Melissa lifting up the sublime in Billy, each challenging the other to a new high in musicianship.  Still aloft from their debut together as a duo with their brand-new lively holiday show last winter, this dazzling friendship takes them both to new sides of their talents and passion for music.
Singing from the American Songbook (with a touch of Legrand, and a soupcon of Sondheim), and using the inimitable storyteller style, that has made her a favorite among The New York Times contributors, Melissa will spin a few tales throughout the evening. She'll even tell why she loves that man Billy so much, how they both fell in love with music, and how these classic songs continue to unite us all.
What's more summer than a swing, either on a front porch or in an evening's music? This midsummer's dream of a concert promises to bring rocking joy to the entire family as we embrace the beauty and mischief of summer.
Joined by Tom Hubbard on bass.
---
Live from 54 Below is a new series featuring streams of LIVE performances direct from Broadway's Living Room! Designed to make more shows accessible to fans from across the globe and to recreate the live experience, all shows will be presented exclusively at the time of performance with an in-house audience and will not be available on demand afterwards.