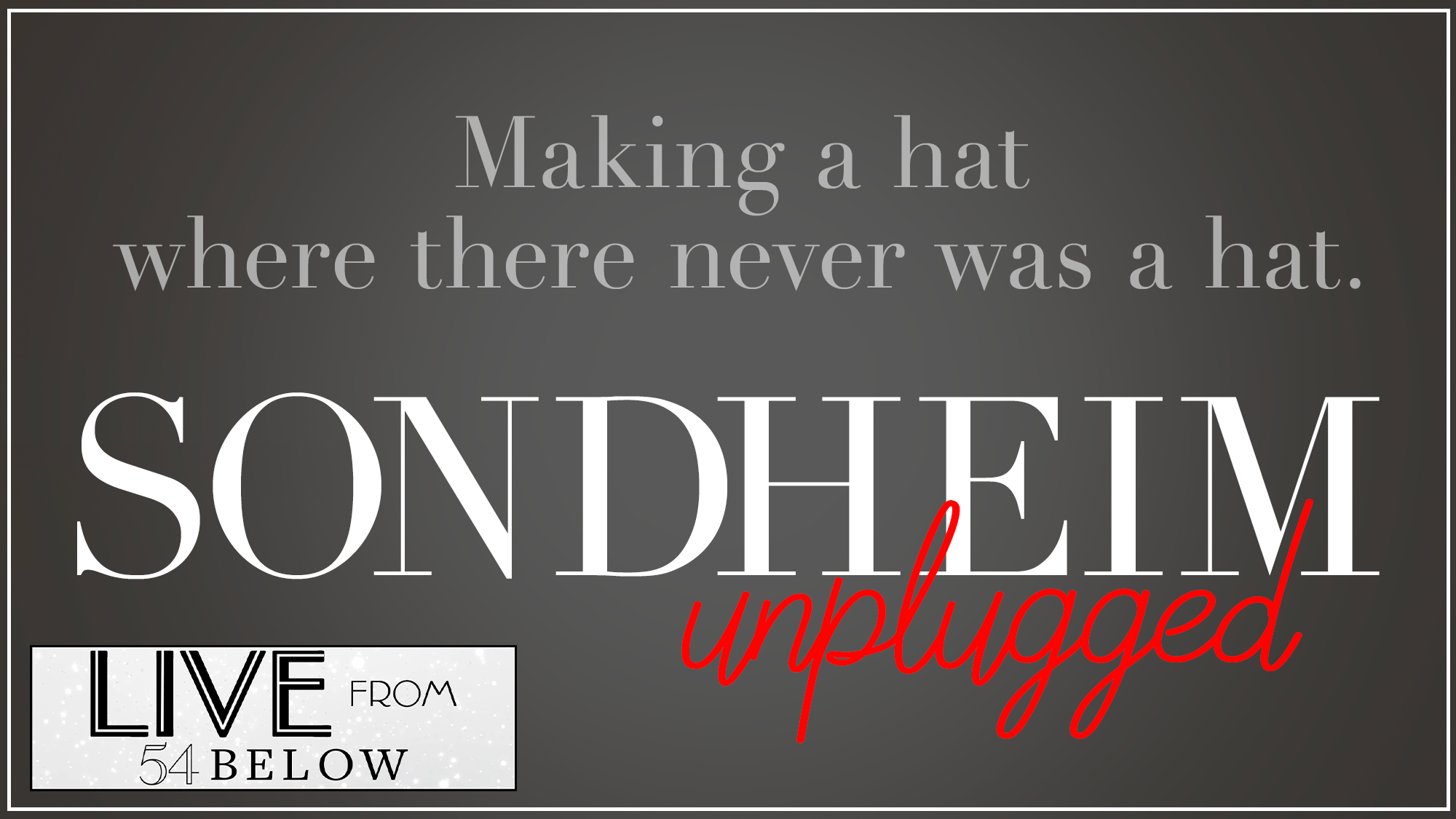 LIVESTREAM | Sondheim Unplugged
STREAMS LIVE NOVEMBER 26, 2023 AT 7PM ET
This event is being streamed online. To purchase tickets for the in-person event, click here.
We're Still Here! The Company of our celebrated, long-running series, Sondheim Unplugged, is thrilled to be Back in Business for season thirteen of our award-winning program. A celebrated New York event since 2010 (It's a Hit!), Sondheim Unplugged features some of Broadway and cabaret's most dynamic voices, accompanied by piano only, delving into the musical world of Broadway's master composer. Hosted by Broadway wit Rob Maitner, with music direction from John Fischer, expect fun facts and tidbits about the original Broadway productions and an evening well spent with Old Friends. Because, God, That's Good!
Special Guests:
Ramona Mallory (Anne, A Little Night Music Broadway revival)
Ann Morrison (Merrily We Roll Along's original Mary)
Bruce Sabath (Company Broadway revival)
Lucia Spina (Into the Woods Broadway revival)
Jim Walton (Merrily We Roll Along's original Frank)
Featuring:
Natalie Douglas
Rob Maitner
Jon-Michael Reese
---
Live from 54 Below is a new series featuring streams of LIVE performances direct from Broadway's Living Room! Designed to make more shows accessible to fans from across the globe and to recreate the live experience, all shows will be presented exclusively at the time of performance with an in-house audience and will not be available on demand afterwards.