Michael Feinstein: Swingin' With The Season
December 23 - 30, 2018
Oh the weather outside may be frightful, but inside Broadway's Living Room it will be delightful as Michael Feinstein returns to his New York home this December with a brand new swingin' show of sophisticated Christmas classics and fireside favorites in Swingin' With The Season.
With the spirit of the season as well as Manhattan's Golden Age, walk with Feinstein through a winter wonderland of sparkling swing standards and holiday favorites. Songs will include "White Christmas" and "Have Yourself A Merry Little Christmas," plus classic, American Songbook standards, from Gershwin to Cole Porter, to celebrate the magic of Christmastime. Warm up with a signature Feinstein's/54 Below Christmas cocktail and let this bright and colorful show brings you more than just a cup of cheer.
Michael Feinstein, Ambassador of the Great American Songbook, has built a dazzling career over the last three decades bringing the music of the Great American songbook to the world. From recordings that have earned him five Grammy Award nominations to his Emmy nominated PBS-TV specials, his acclaimed NPR series and concerts spanning the globe. His work as an educator and archivist define Feinstein as one of the most important musical forces of our time.
The New York Times hailed Michael's show "as much a Christmas season ritual as catching the Rockettes at Radio City Music Hall or visiting the Rockefeller Center Christmas Tree."
December 25th, Christmas Day Performance Information
For Mr. Feinstein's Christmas performance on Tuesday, December 25, pre-selected reservations are mandatory & begin at 5:00pm. The kitchen will continue to serve throughout the entirety of the performance.  Please arrive within 15 minutes of your scheduled reservation time to ensure that everyone has a wonderful holiday experience.  Should you arrive earlier or later than your reservation time, you may be asked to wait at the bar or in the lobby until such a time as you can be seated.  For this evening only, our regular menu will be replaced by a Christmas prix fixe, which features classic holiday dishes and other festive seasonal favorites.  All guests will be charged $85 each for their meals (this pricing does not include beverages or tax & gratuity).
CHRISTMAS PRE-FIXE SELECTION
CHEF'S OFFERING
Savory Butternut Squash Soup
FIRST COURSE
Choice of:
Seafood Cocktail
Wild Shrimp, Lobster, Classic Cocktail Sauce and Remoulade
Wild Mushroom Risotto
Shaved Pecorino Cheese
Salad of Winter Greens
Baby Beets, Celery Root, Blood Orange, Marcona Almonds and Citrus Vinaigrette
Yukon Gold Potato Gnocchi
Organic Tomato Sauce and Parmigiano
MAIN COURSE
Choice of: 
Beef Wellington
Pate, Mushroom Duxelles, Savory Pastry, Caramelized Cippolini Onions,
Baby Brussels Sprouts and Port Wine Sauce
Braised Lamb Shank
Creamy Polenta, Delicata Squash and Citrus Gremolata
Organic Chicken
Roasted Root Vegetables, Crispy Leeks and Potato Puree
 Pan-Seared Branzino
Olives, Fingerling Potatoes, Sautéed Kale, Baby Carrots, Zucchini, Saffron Beurre Blanc 
Quinoa and Millet Cake (V)
Sweet Potato Puree, King Oyster Mushrooms and Sautéed Kale
DESSERT
Choice of:
Eggnog Cheesecake
Nutmeg Gelato, Whip Cream, Sugar Cookie and Rum Sauce
Buche de Noel
Spiced Cake, Chocolate Chestnut Buttercream, Hazelnut Amaretto Crunch Gelato
 and Milk Chocolate Sauce
Sticky Toffee Pudding
Vanilla Gelato, Caramel Popcorn Crunch, Butterscotch Mousse
Vegan Holiday Cookie Plate
Assortment of Seasonal House-made Cookies
EXECUTIVE CHEF LYNN BOUND
PASTRY CHEF SANDRA BOWERS
As much a Christmas season ritual as catching the Rockettes at Radio City Music Hall or visiting the Rockefeller Center Christmas Tree.
The New York Times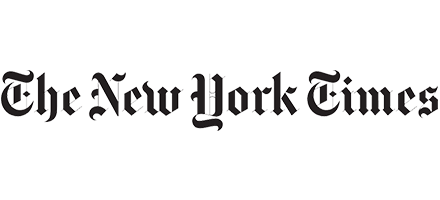 ---
Featuring
Michael Feinstein
More