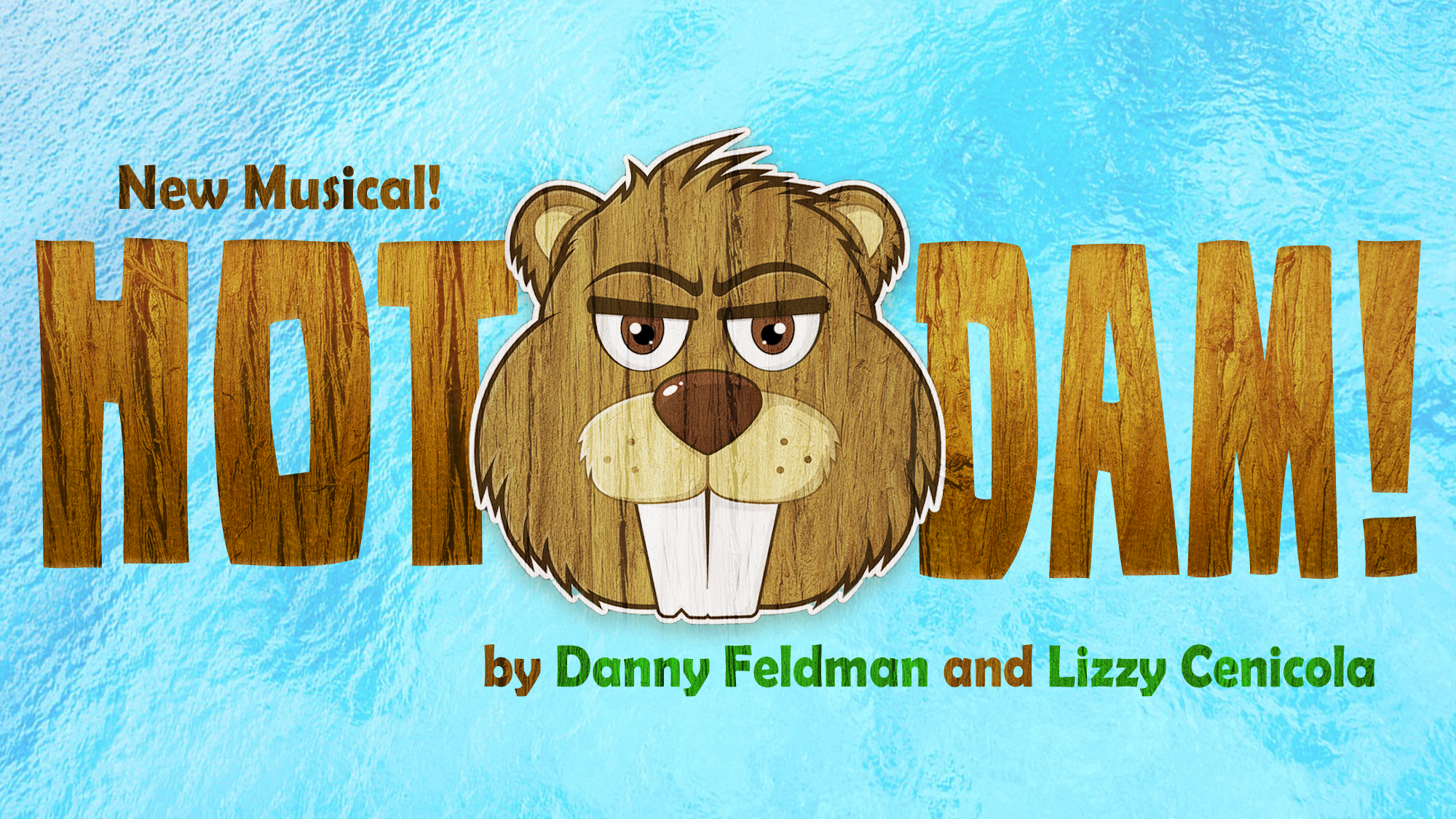 New Musical: Hot Dam! By Danny Feldman and Lizzy Cenicola
September 22, 2023
This performance will also be livestreamed. For tickets and more information, click here.
Join us at 54 Below for an exciting evening of songs from the hilarious new musical HOT DAM!
On a sunny morning in "The Town 30 Minutes Outside of Poughkeepsie," the local beavers storm the town square with three DAMands: they require higher wages, closer lavatories, and longer lunch breaks to maintain the dam that sits on the edge of town. If these needs are not met in five days time, they will destroy the dam, flooding the town and killing everyone in a horrific scene. HOT DAM! follows five townsfolk as they tie up their unfinished business in the days leading to their inevitable demise.
Featuring:
Alexander Bello (Caroline, or Change, All My Sons) as Brody "The Boy Scout" Kaplan
Todd Buonopane (NBC's "30 Rock", Cinderella, Chicago) as Chick
Tony Award® nominee Stephanie D'Abruzzo (Avenue Q, Sesame Street) as Mr. / Mrs. Mayor Minsterhoff
Ben Fankhauser (Disney's Newsies, Beautiful: The Carole King Musical) as Gayorg
Jesse JP Johnson (Wicked, SpongeBob SquarePants) as Lance R. Splishsplash
Andrew Kober (Beetlejuice, School of Rock, Hair) as Old Joe Schmo
Kara Lindsay (Disney's Newsies, Wicked, Beautiful: The Carole King Musical) as Ms. Garheim
Mauricio Martínez (On Your Feet!) as Chack
Elizabeth Teeter (Beetlejuice) as Young Man Gibson
Teal Wicks (Wicked, The Cher Show, Finding Neverland) as Chuck
Music and Lyrics by Danny Feldman
Book by Danny Feldman and Lizzy Cenicola
Directed by Lizzy Cenicola
Musical direction by Danny Feldman
Produced by Jen Sandler
---
Please note that all artists and acts are subject to change at any time.