Seth Sikes Celebrates The '20s on New Year's Eve!
December 31, 2019
Seth Sikes rings in the new decade singing Twenty '20s Songs for 2020, backed by his seven-piece band. The songs may be a century old, but Sikes is a modern boy, and he'll do his best to keep the songs as fast and loose as the actual 1920s.
Sikes returns after playing to consistently sold-out houses at the venue in his critically-acclaimed tributes to Judy Garland (which won a Broadway World Award), Liza Minnelli, and Bernadette Peters. He is also the Associate Director of The Band's Visit.
---
Please note that for this special New Year's Eve performance there is a $45 food & beverage minimum. 
---
New Year's Eve Prix Fixe Selection

First Course
Choice of
House Cured Akavit King Salmon Graved Lax 17
Petite Herb Salad, Gribiche Sauce, Toasted Potato/Dill Bread
Market Oysters, Poached Shrimp and Crab Salad 24
Dijonnaise Sauce and Classic Cocktail Sauce
Tri Colored Salad 16
Warm Boucheron Cheese, Nueske Bacon, Lemon Dressing
Spinach Gnudi 26
Goat Cheese Cream, Asparagus and Oven Dried Roma Tomatoes
Puree of Jerusalem Artichoke Soup (V) 15
Crispy Chick Pea Fritter, Pea Shoots, Tahini/Orange Crema

Main Course
Choice of
Pan-Seared Filet Mignon Oscar 41
King Crab, Asparagus, Bearnaise Sauce, Potato Gratin
Sumac Crusted Rack of Lamb 38
Polenta Cake, Delicata Squash, Harissa Yogurt
Pan Seared Chicken Supreme 29
Nueske Bacon, Chanterelle Mushrooms, Pearl Onions,
Brown Chicken Demi, Potato Puree, Haricot Vert
Pan Seared Black Sea Bass 35
Lobster Yukon Mashed, Grilled Asparagus, Lobster Glace
Baked Acorn Squash (V) 24
Chick Pea and Vegetable Vindaloo, Basmati Rice Timbale

Full Dessert Menu Available

Executive Chef Wayne Ricco
---
Please note that all artists and acts are subject to change at any time.
A hit with audiences and critics alike.
New York Times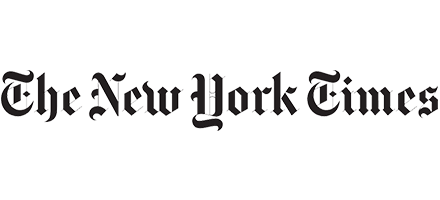 There's no telling how far Seth Sikes will go.
Rex Reed, New York Observer
The best male singer of his generation on the cabaret scene
Theatre Scene
A magically compelling evening of entertainment.
Nitelife Exchange
Sikes may well be one of the saviors of the Great American Songbook as we continue into the 21st century.
NY Arts Review
---
Featuring
Seth Sikes
More