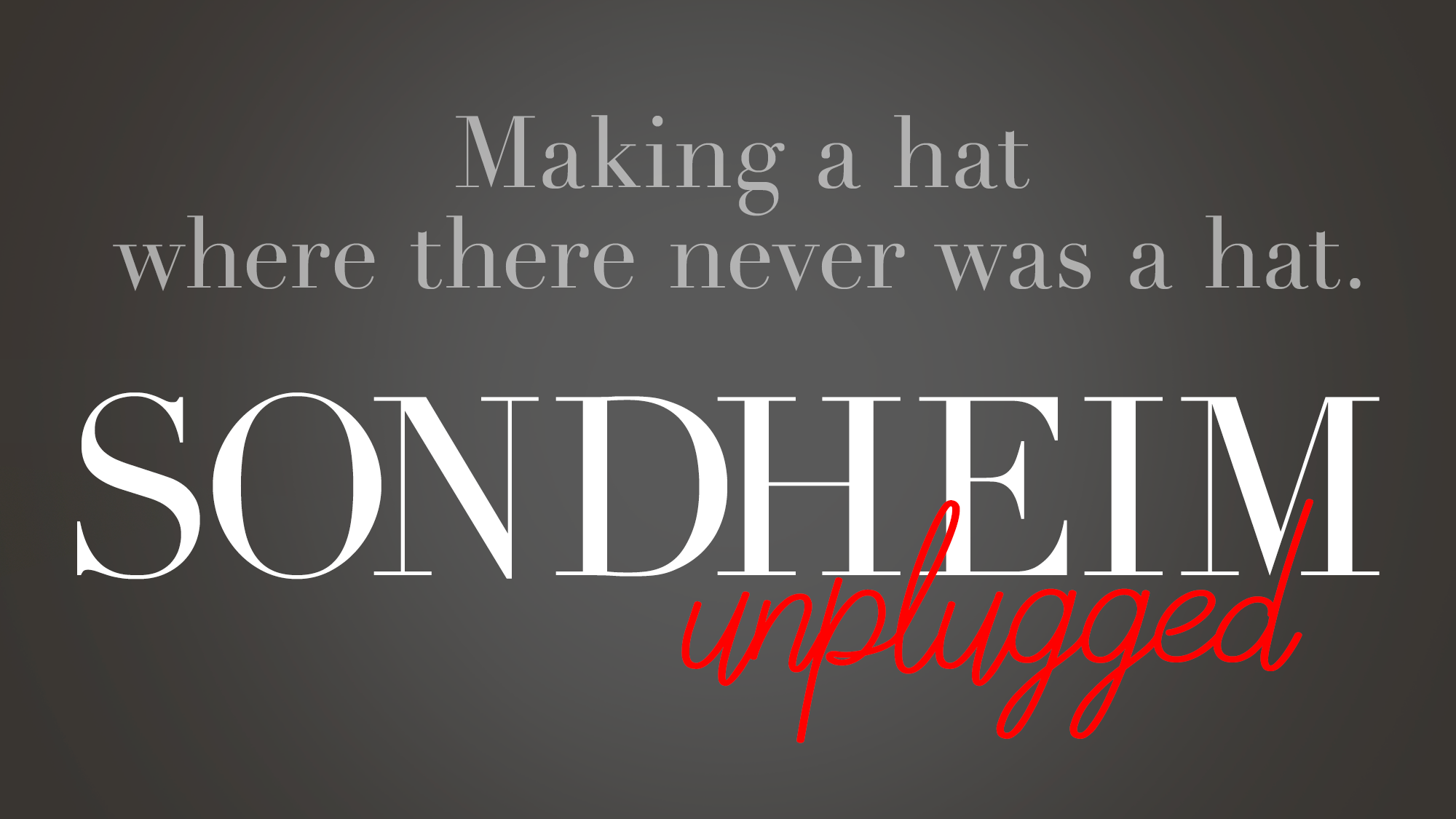 Sondheim Unplugged, feat. Ramona Mallory, Lucia Spina, & more!
January 29, 2023
This performance will also be livestreamed. For tickets and more information, click here.
We're Still Here! The Company of our celebrated, long-running series, Sondheim Unplugged, is thrilled to be Back in Business for season thirteen of our award-winning program, this time both live AND in the comfort of your own living room via the magic (beans?) of livestream (what an Epiphany!) A celebrated New York event since 2010 (It's a Hit!), Sondheim Unplugged features some of Broadway and cabaret's most dynamic voices, accompanied by piano only, delving into the musical world of Broadway's master composer. Hosted by Broadway wit Rob Maitner, with Music Direction from John Fischer, expect fun facts and tidbits about the original Broadway productions and an evening well spent with Old Friends. Because, God, That's Good!
Featuring:
Special Guests:Alex Joseph Grayson (Into the Woods 2022 Broadway revival)Ramona Mallory (A Little Night Music 2009 Broadway revival)Marissa McGowan (A Little Night Music 2009 Broadway revival)Lucia Spina (Into The Woods 2022 Broadway revival)
Starring:Rob MaitnerMegan Masako HaleyAaron RameyJon-Michael Reese
---
Please note that all artists and acts are subject to change at any time.