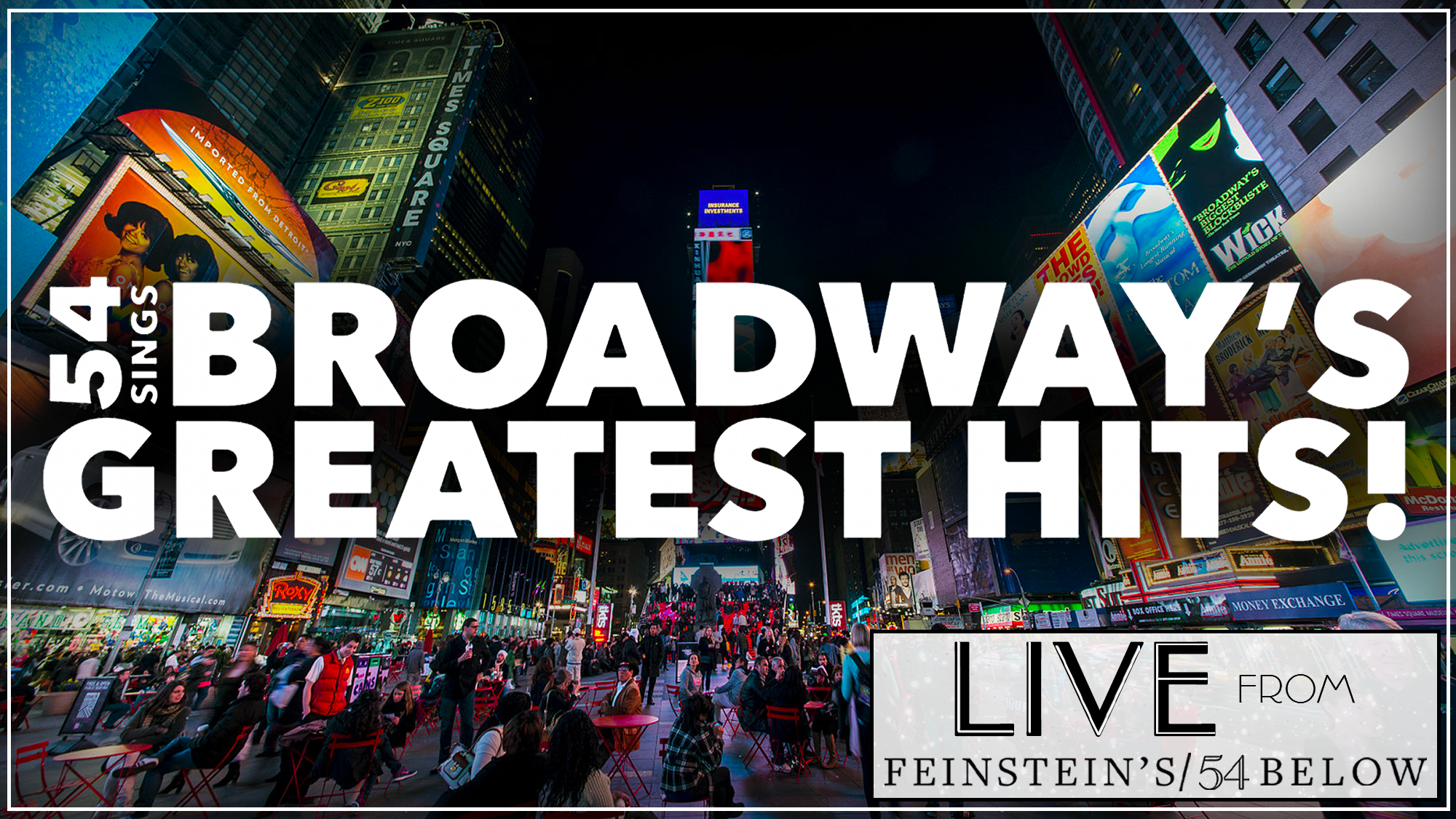 LIVESTREAM: 54 Sings Broadway's Greatest Hits! Feat. Ben Jones, Luke Hawkins, & More!
STREAMS LIVE APRIL 16, 2022 AT 9:45PM
This event is being streamed online through Stellar. To purchase tickets for the in-person event, click here.
Previous volumes of this Scott Siegel concert event hit Feinstein's/54 Below like lightning! This was the show that every musical theater-lover had been waiting for… and now we're going to do it again, with a brand new line-up of 54 Sings Broadway's Greatest Hits!
If you skip through cast albums just to hear the very best songs in each show, this is the nightclub concert event for you. If you love the classics of the Great White Way, come and hear the songs that made Broadway great, that made your heart soar, that you used to sing (maybe still do) in the shower! But at Feinstein's/54 Below, you will hear the greatest Broadway songs of all time performed by today's greatest stars, singing them straight up, the way you want to hear them!
And who better to produce/direct/host this show than the creator of Town Hall's critically acclaimed Broadway by the Year series, Scott Siegel, creator of more than 500 major concert events centered on Broadway music! 54 Sings Broadway's Greatest Hits! will be a thrilling night that you won't forget…
The April 16 performance will feature:
John Easterlin (4X Grammy Award Winner, The Phantom of the Opera)
Luke Hawkins (Carnegie Hall, Radio City Music Hall with Cirque du Soleil)
Alex Getlin (Carnegie Hall, Pasedena Pops, etc.)
Ben Jones (BroadwayWorld Award Winner, musical theater, opera, & concert star)
Albert Nelthropp (Broadway's Rising Stars)
Michael Winther (Drama Desk Nominee, Flying Over Sunset)
---
Live from Feinstein's/54 Below is a new series featuring streams of LIVE performances direct from Broadway's Living Room! Designed to make more shows accessible to fans from across the globe and to recreate the live experience, all shows will be presented exclusively at the time of performance with an in-house audience and will not be available on demand afterwards.